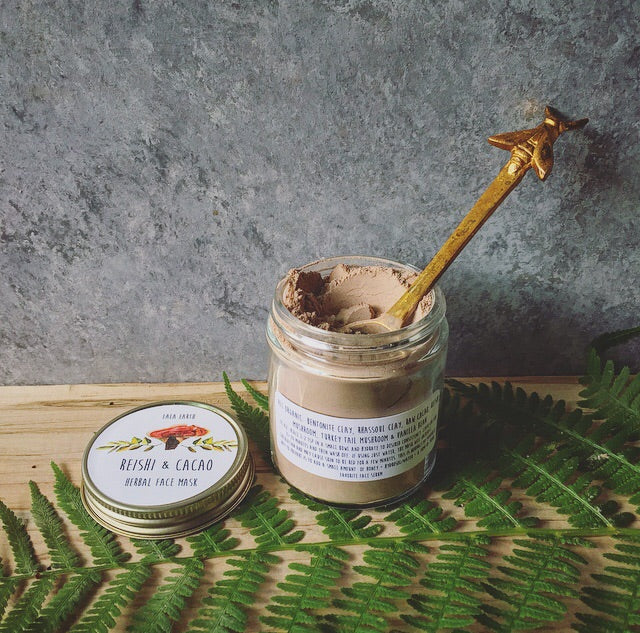 Lala Earth
Reishi & Cacao face mask
This is my new chocolatey mushroom mud mask and I'm loving it! I highly suggest mixing 1-2tsp with a splash of water or hydrosol, a tiny bit of honey, and a pump of your favorite face serum. It leaves the skin silky smooth, exfoliated, and radiant.
all organic: bentonite clay, rhassoul clay, raw cacao, reishi mushroom, turkey tail mushroom & freshly ground vanilla bean
*comes in a 4oz reusable glass jar
** I find if I don't use honey and oil and just use water, my face is slightly red due to an increase in circulation (and because the mask gets pretty hard!). The redness is totally normal and will go away within 10-15 minutes.
---
Share this Product