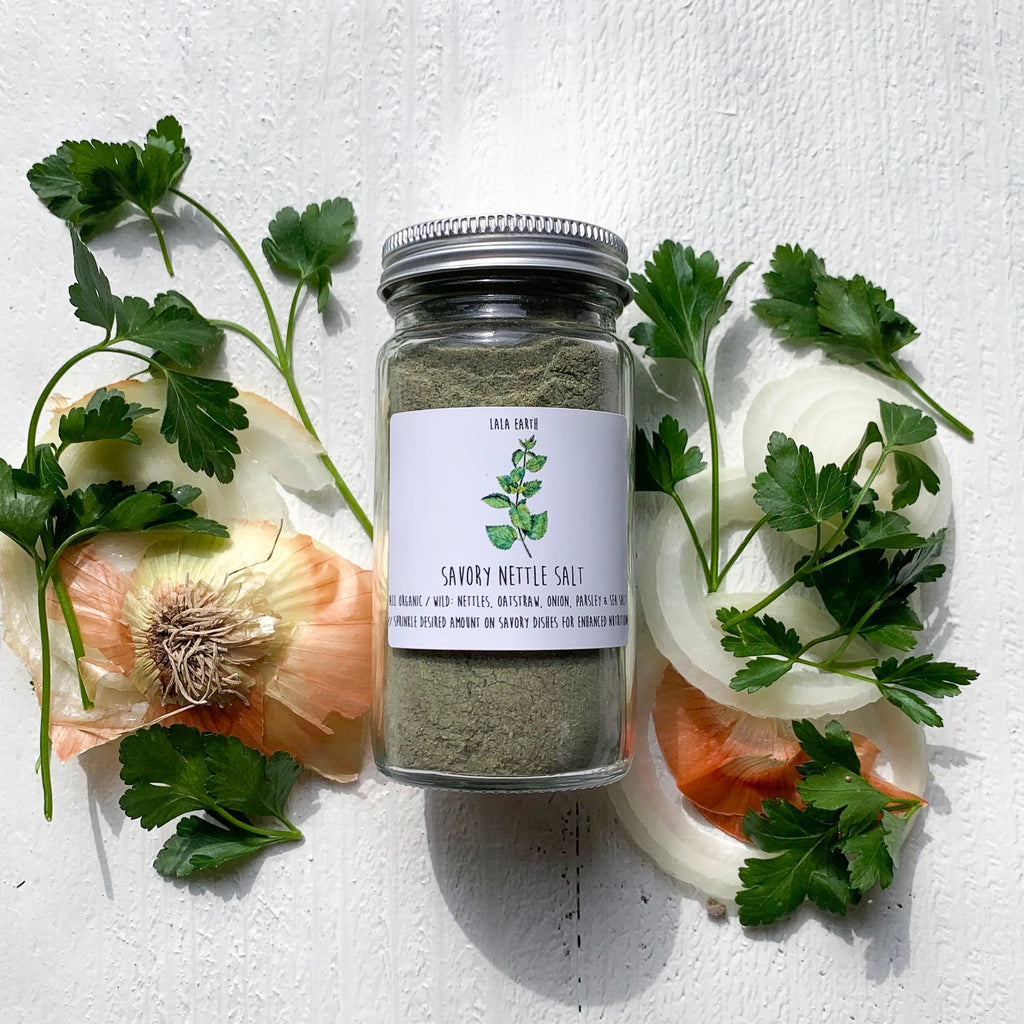 Lala Earth
Savory Nettle Salt
My favorite herbal tonics are the ones that I find easy to use every single day. This savory nettle salt sits on my kitchen table, and I find myself putting a pinch or two on just about everything that I eat. It's especially tasty on eggs, potatoes and soup! 

Wild stinging nettles are PACKED with vitamins & minerals such as: Vitamin A, C, K + B, calcium, iron, magnesium, phosphorus, potassium & sodium. They also help reduce the histamine response of allergies - especially hay fever.  
Oatstraw is a highly beneficial nervine and nutritive. It is said to ease anxiety and combat the effects of daily stress.
Parsley is also loaded with Vitamin A, C + K and supports bone & heart health.

To use: sprinkle on anything savory or if you feel your dish needs a boost in nutrition. My favorite way to use this salt is on avocado, in salads, eggs, and on roasted vegetables. 


contains all organic/wild: nettles, oatstraw, onion, parsley + sea salt
---
Share this Product